Since my last blog went on and on about how much I love to save money, I figured I'd stick with that theme and show you how we put together Kolton's nursery on a super dooper budget.
Furniture: Were purchased at Target during their Huge Baby Sale. He has the Graco Lauren crib in white. The mattress was free with the purchase of a crib and the crib was marked down 20% so we paid around $150 for the set.
Trust me, it was so tempting to get a crib via Craigslist, but I got a bit freaked out with all of the recalls and figured this would be our one splurge. I did manage to find a very cheap glider & ottoman on Craigslist for $25. The cushions were pink, so I recovered them with chocolate faux suede fabric. Total cost: $175 approx
Graco Lauren crib in white from Target
Changing table: I purchased this adorable changing table at our local Goodwill! It was love at first sight!! It was $25, plus 50% off. It was a wacky neon green (why someone painted it that color I will never know), so it took a couple cans of spray paint (which I already had)! The new changing pad & cover were purchased at Baby Depot (Burlington Coat Factory) for around $20. Total cost: $35 approx
Goodwill changing table
Bedding: I snagged this adorable Dwell Studio Elephants crib bedding when it was on clearance so I paid around $15 total for the bumper, crib sheet, crib skirt. Then I lucked out and found another crib skirt at Goodwill for a couple buck-I used that to do a few accents throughout the room. Total: $20
Dwell Studio for Target Elephants bedding
Artwork: The big cardboard block letters were a bit pricier than I wanted to pay at JoAnn's (regular $4/each), so I waited to buy them when they were on sale for half off. The other frames were purchased at Michael's when they were (you guessed it 50% off) so the two frames were $5. I used coordinating scrapbook paper and did a freehand sketch of the Dwell elephants to center in the frames.
The vinyl rub-on "Every child is a story to be told", was purchased at Hobby Lobby for around $10. It was 50% off-notice a theme!! Voila-artwork on the cheap!!Total: $30 approx.
I repurposed this Goodwill shelf used in Kan's old nursery. I'd painted it white and added the block & star!
Another Goodwill item I repainted & repurposed from Kan's nursery! How cute are the tiny outfits?
Vinyl Rub-on from Hobby Lobby
Storage:
I also re-used Kanon's old dresser/chest (cost:free to me)!! It's the perfect size for storing clothes, blankets and other misc things. I found another basket at Michael's (on sale for $10) and used small letters to spell out his name. This basket is the perfect catchall for his tiny baby toys. I pull it down so he can play with his toys, then put it back up when he's done. Helps to keep things organized!
Again, I bought a basket from Goodwill ($.99) then spray painted it white and used my glue gun to put Dipes & Wipes on it. I found an adorable fabric covered basket at Michael's ($6, I think-it was 50% off). It has baby written all over it in different fonts & shades of brown and white. The two white baskets were Dollar Tree buys-one holds his baby knick knacks & the other is for his tiny towels and washcloths. Total Cost: $20
Lighting: I lucked out by finding the most perfect and adorable lamp at Goodwill for $4.99!! Score! I had another lampshade that fit perfectly and voila-a nice, functional touch to finish off Kolt's nursery!! Total Cost: $5
This lamp doubles as a nightlight. The lamp is on top and the bottom square is the nighlight.
Modular unit is currently being used as a makeshift nightstand! Perfect for holding books & mags.

So, there you have it! Kolt's nursery! Done on a shoestring budget as always!
Crib & Rocking Chair=$175
Changing Table & Pad=$40
Bedding=$20
Artwork=$20
Storage=$20
Lighting=$5
Total Cost: $290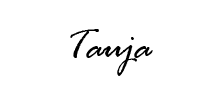 I'd love to hear your thoughts!!