Our Americana Guest Room Makeover
I've been itching to make some changes to our Guest Room and in lieu of the Patriotic Summer holidays I decided to add some Americana style.


The original inspiration came from this Target find-a denim chambray style quilt & sham set for $17. The sheets were a Wal-Mart steal at $10 for the Queen set. I love how the brighter blue pops yet pulls from the pillow!


 
Next up-this awesome lamp was a Goodwill find-$15. Check out the detail-an Eagle protecting its nest. Plus, it's solid iron...nice!

 
I repurposed this shadow box frame by using a piece of fabric I purchased at Goodwill & a star embellishment I had in my craft bin.

 
Nothing says "Americana" like a Gallery wall filled with images of Vegas, The Americana hotel, Statue of Liberty, Chicago & of course the flag. These frames were handmade by a friend's husband and I rescued them from being thrown out with the trash (gasp)! Aren't they great?

 
Another Goodwill find-$3 and it fills the headboard shelf perfectly!

 
Oh the pillows-found the larger one at Target for $5 & I sewed the smaller one using a scrap piece of fabric I picked up at Goodwill.


Both of these were picked up at Hobby Lobby (gotta love their 50% off sales)!! The red metal star was $10 & the "In God We Trust" sign was around $4.


Another close up of the Gallery wall! I love the mixture of the aged frames, images & the unexpected star (an homage to my Texas days)!

I'd love to hear your thoughts! Have you added any Americana touches to your home to celebrate the 4th of July?
Thanks for popping by!!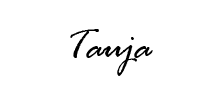 I'm linking up to: