The tweener stage generally refers to middle school aged children, but in this case it applies to my 18 month old son. He's a bit of a tweener in my eyes because he's no longer a baby in need of a nursery, but he's not quite ready for his toddler bed & boy room.
The thought of him in a toddler bed is just way too much freedom for my busy body!! I've been a bit bored with his room lately and decided to make some changes.
Here's a before shot of his room:
And here's Kolt's new & improved bedroom....
PAINT:
The biggest change we made is adding a fresh coat of paint. It's the most gorgeous and soothing shade of taupey brown-Behr Antiqued Leather. It's so nice to have some color on his walls-and best of all, the gallon of paint was just $20!! Behr just may be my new fave paint brand!!
During my Goodwilling trips, I've scored a few more key pieces that were used in his makeover. First up-a Pottery Barn star quilt that I found for just $3. It was marked $5.99, plus it was another 50% off. Gotta love Super Saturdays!! This quilt would've retailed for well over $50 so this was a major score.
I also picked up the new sheets during a Super Saturday shopping spree. The entire brand new 4-piece Circo toddler bedding set was just $7.50!! I wasn't crazy about the comforter that came in the set, but the sheets alone were worth the purchase price!!
DECOR:
I'm all for decorating on the cheap-especially in kid's rooms.
For starters, I anchored the wall behind his crib Added some DIY canvas art frames!! Such an easy peasy way to dress up your walls. Also, spray painted an old frame that I had and added a star for an extra special touch.
To anchor the wall behind his crib, I used a star picture that was hanging in our Americana Guest room. I also re-used letters to spell out his name. Love the way it looks.
Used cardboard letters and a star emblem purchased at Hobby Lobby to spell out his name!
Love DIY Canvas Art! Such a cheap and easy way to personalize your walls!
Wish Upon a Star art-Kohls, Piggy bank-gift & Star lamp-Goodwill $5.
Kolt's changing table & other goodies!
Love his little toy basket!
I reused frames and just created easy DIY art using Publisher. You can probably use Word too.
Old Smokey loves his cozy updated space!
Easy DIY art inserted into frames!
View from the hallway door!
Love the simple canvas art pics!!
Another view of his room!
Kolt's closet!
Wasn't quite ready to get rid of his crib mobile-so I hung it in his closet!
Don't you just love decorating? Especially decorating on the cheap!? This makeover rang in at less than $50 since I repurposed a lot of items from other rooms, shopped Goodwill and was able to use just a gallon of paint!!
I'd love to hear your thoughts! Thanks for popping by!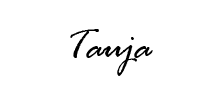 I'm linking up to...