I'm so excited to be linking up to
Inspired Room
& friends for their 31 Day blogging Challenge. I did one of these when I first started blogging back in January but fell off after 20 or so days of solid blogging. So this time around-I'm hoping to be much more focused...and committed.
Since I'm all about doing things on a dime, my 31 Days will focus on sharing thrifty finds and tips.
My first Thrifty Find is one that I've posted about
here
.
It's my son's oh so adorable Vintage Rocking Horse that I purchased for just a few bucks and good old Goodwill!! Love that place!!
I was inspired by this Restoration Hardware Vintage Rocking Horse
Found Ole' Smokey at Goodwill
Yep-that's right! This horse was just $5.99 PLUS another 50% off! Just $3!!!
He was in some kinda shape when we brought him home!!
Primer was a MUST for this makeover!!!
Getting better already!!
Sprayed with Baby Blue spray paint & drying out back!
He's primed, painted & Ready for his debut!!
He absolutely LOVES him!!
A bit of elbow crease (and sandpaper), a can of primer and spray paint later this sad old horse went from freak to chic! Best of all-my little guy just adores it. Isn't it great as parents when we can spend so little and make our little ones so happy?
The total cost of the project was under $10 versus the Restoration Hardware version for $150~! I love finding inspiration at higher end stores, then hitting the thrift stores to make thrifty versions of the same things!!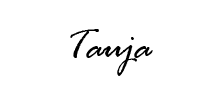 I'm linking up to....