My 5-year old son's dresser was a cheapo particle board one from Value City Furniture. Although it lasted a year or so, it's been missing a drawer for quite some time now. I've been stalking Craigslist for a great deal and a few weekends ago I finally stumbled upon a two-for-one that I couldn't pass up. A five drawer dresser plus armoire for right around what I paid for his old dresser. Score!
Only problem is that the set was being used in a little girls bedroom, so I had to figure out a way to make it fit. The previous owner really dolled it up-rickrack ribbon trim, girly butterfly drawer knobs, yellow paint...the works. The dresser sat in our garage for almost a week before I came up with the perfect solution. Chalkboard paint!! I've been itching to get my hands on some for quite some time and even pleaded with my hubby to let me paint one of the walls in Kanon's room with chalkboard paint-but it was a no go. This was my perfect chance to run to Lowe's to grab a quart-yippee!!
I couldn't be happier with how the dresser turned out. In addition to the chalkboard paint I salvaged the white knobs from his old dresser as well as leftover stainless knobs from our old kitchen.
My only regret is that I didn't think to take before pics so you guys could see just how "girlified" this dresser was! Ah well-it's perfect now-and best of all, it's also educational!! Now, I've just got to tackle the armoire-sigh!!
I'd love to hear your thoughts! Have you used Chalkboard paint for any projects around your house?
Thanks for popping by!!!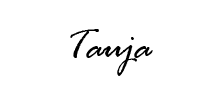 I'm linking up to: