Goodwilling is one of my fave hobbies because you never know what you'll find. Last weekend was Super Saturday-which means that any and everything is 50% off at all of our local Indianapolis Goodwill locations. Hubby and I weren't looking for anything specific, but headed over to see what we could find.
And there he...she? Ole' Smokey was! A gorgeous vintage looking rocking horse in need of a bit of a makeover. The wood finish was a bit raggedy, he was missing an eye, his poor tail looked like it'd been chewed to bits and his poor mane was extra nappy! The price was right $5.99 plus 50% off! Yep-just $3!

I'd looked at a similar rocking horse at Restoration Hardware Baby, but it was priced at $149....which is wayyyy more than I can justify spending for a toy that might child may or may not like.
Armed with a wood sanding block, Valspar Primer & a can of Baby Blue Valspar spray paint, I sprung into action bringing Ol' Smokey back to life.
Starting projects with Primer definitely makes a difference!
One coat of Primer & Ole Smokey's already looking better...
Once the Primer dried, I sprayed on a couple coats of Valspar's Baby Blue, waited overnight & sat it outside to air out.
Looks great in our little guy's room!
Ole' Smokey got a makeover & a new home!
I think he's going to be a great addition to our family! Our little guy loves him to pieces!!
I couldn't be happier with how our Vintage Rocking horse makeover turned out! Plus, I think our $3 version looks just as cool as the Restoration Hardware one. My hope is that this will be a heirloom that I can pass down to my grandkids someday!
I'd love to hear your thoughts!! Thanks for popping by!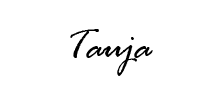 I'm linking up to: