I love beautiful and simple storage solutions and have been coveting these Round Seagrass Target baskets for quite some time. But, at $40 a pop-they'll have to go on sale if they want to come home with me.
So, what's a girl to do....check the garage to see what I can repurpose. I found a great basket that was just the shape and size I was looking for as well as a leftover metal star embellishment. Insert some leftover spray paint (Valspar's Bumblebee) & Chalboard paint (Valspar) and I had the perfect summery storage solution.
This perfect basket that was hiding in my garage
Added a couple of coats of Valspar's Bumblebee spray paint plus painted the star with chalkboard paint so that I can write on it~!
This basket stores flip flops to wear out on the deck
Love the splash of color it adds to the room-along with the striped patio pillows from Kohls.
Another close up pic-Love it!
I love the pop of yellow for summer, but will probably end up repainting this another color once Fall rolls around! The possibilities are endless when it comes to spray paint!!
Thanks for popping by!! I'd love to hear your thoughts!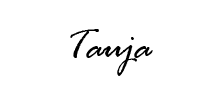 I'm linking up to: