I've circled the culprit!!
Some of the best DIY decor ideas come from looking for simple & affordable solutions for spaces in your home. A few weeks ago, my dear hubby tried wiping something off of one of our stairwell walls, which in turn left a blotch on the wall that's been driving me nuts.
I wanted to cover these spots & add some pizzazz to this area. After looking around the house-I came up with the perfect solution.
I found an old old canvas painting that I made many years and houses ago. It's been sitting in the garage
for a while now and has become my spray board-hence the tacky marks.
Without further ado, simple steps for creating your own DIY canvas wall art.
1) Grab your supplies. Stretched canvas, Fabric, scissors and a staple gun.
2) Place the fabric, pattern side down, on the floor. Put the canvas, face down, on the fabric.
3) Fold the edges over the canvas and simply staple away. Once finished, cut away the remnant, turn it over...and voila!!! Beautiful works of art to fill your walls!
So, you're probably wondering why there's two pieces. Well, since I'm not the type to leave well enough alone, once I hung the canvas art on the wall, it still needed something so I decided to craft up another piece!
Using the leftover fabric, an empty frame (the glass broke so it's been sitting in the garage just waiting for another chance), an old card (one of my faves from my sis) and Mod Podge, I was able to make another special piece of art to compliment the other.
Cut the fabric to the size of the frame opening.
It needed a pop of color, so I decided to use this card that my sis gave me years ago

.
Applied Mod Podge to the back of the card, then sealed it onto the fabric with another coat.
Et voila...here's theview of the stairwell now! No more marks, just works of art!!!
Another view from upstairs-love, love, love it!
Hope that I've inspired you to craft up a little love for your walls! I'd love to hear what you think.
Thanks for popping by!!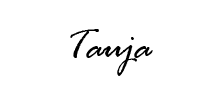 I'm linking up to....